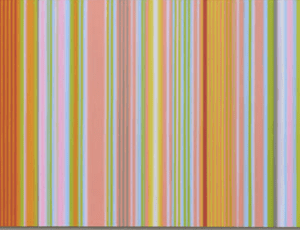 ARTnews
2005
British-born Las Vegas-based artist Tim Bavington has brought the neon of the Strip into stripe painting. This show of recent work came across as both smart and rich in color, detail, and variety.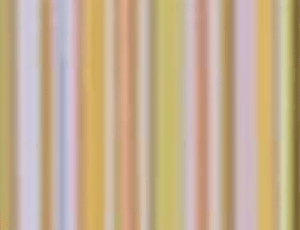 SF Weekly
2005
To the uninformed eye, Tim Bavington's paintings of bright vertical stripes resemble TV test patterns, but in reality the images are a bit more complex.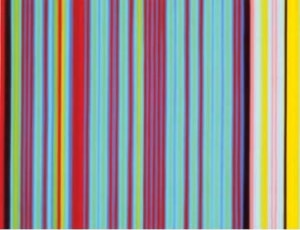 SF Gate
2005
Bavington's bars at Marx: If video color bars looked as good as Tim Bavington's abstract paintings, people would watch them for their own sake.
Bavington, who lives in Las Vegas, makes a good example of how younger abstract painters reinterpret the styles of an earlier generation.